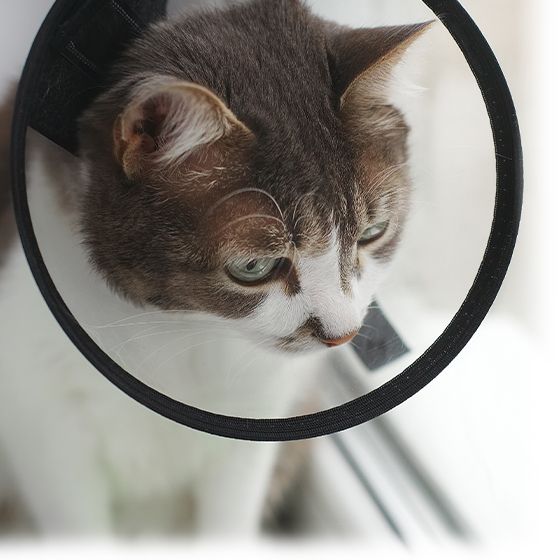 Just like people, pets may require surgery

during their lives for many different reasons.

Whether it's a routine procedure, such as a spay or neuter, or a more complex operation, it's natural to feel apprehensive when your beloved companion needs surgery. At Spirit of 76th Veterinary Clinic, we understand your concerns and are here to provide a wide range of high-quality surgical services for our patients. When you entrust your companion's care to our highly trained team, you can rest assured knowing that they will get the best possible care and be treated with love and compassion every step of the way. When your pet needs surgery or orthopedics in West Allis or the surrounding areas, look no further than Spirit of 76th Veterinary Clinic.