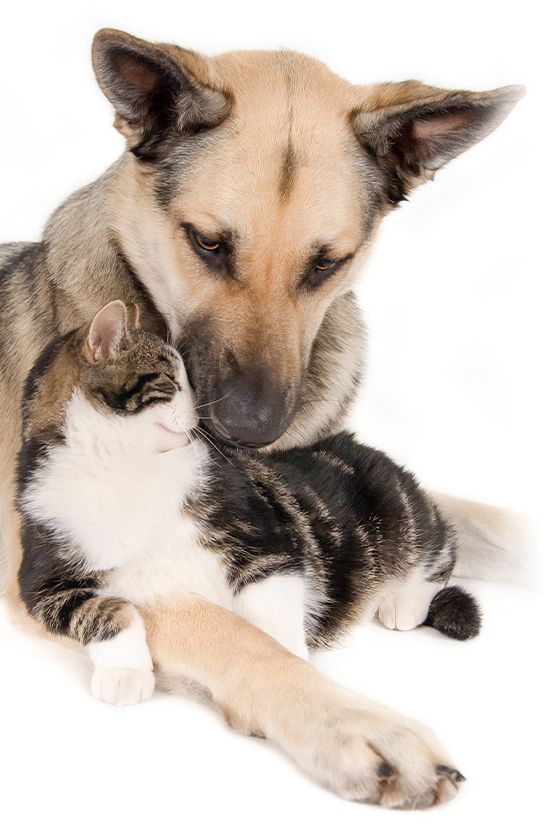 Our

Motto

"Your best friend deserves the best care"
Mission

Statement

To provide the highest standard of veterinary medical and surgical care to our patients. To treat every pet with compassion and provide our clients with exceptional service. We will also work with them to ensure their understanding of every situation and educate our clients to our greatest abilities.
Hospital

Philosophy

Our goal is to help clients' pets live long, happy and healthy lives through preventative care and early diagnosis of medical problems. We are committed to advancing in the field of Veterinary Medicine and keeping our practice up to date with not only the latest technologies but also ensuring we keep our knowledge fresh and current to provide each patient with the highest standard of care.

We believe in treating your pets like we would treat our own. We take pride in our level of compassion, honesty and understanding towards both patients and clients, because we believe they deserve nothing less.

Everyone at Spirit of 76 th Veterinary Clinic is committed to treating each of our clients with respect and unsurpassed client education. We are privileged to provide experienced and knowledgeable services to West Allis and the surrounding areas on dogs, cats, small furries and exotic pets.

The commitment of our staff to our mission statement permits us to maintain our tradition of both a high level of quality care for our patients and trust from our clients, which are the trademarks of Spirit of 76 th Veterinary Clinic.